Smart phone prices in Nepal (October 2023), Apple, Samsung, Redmi, Realme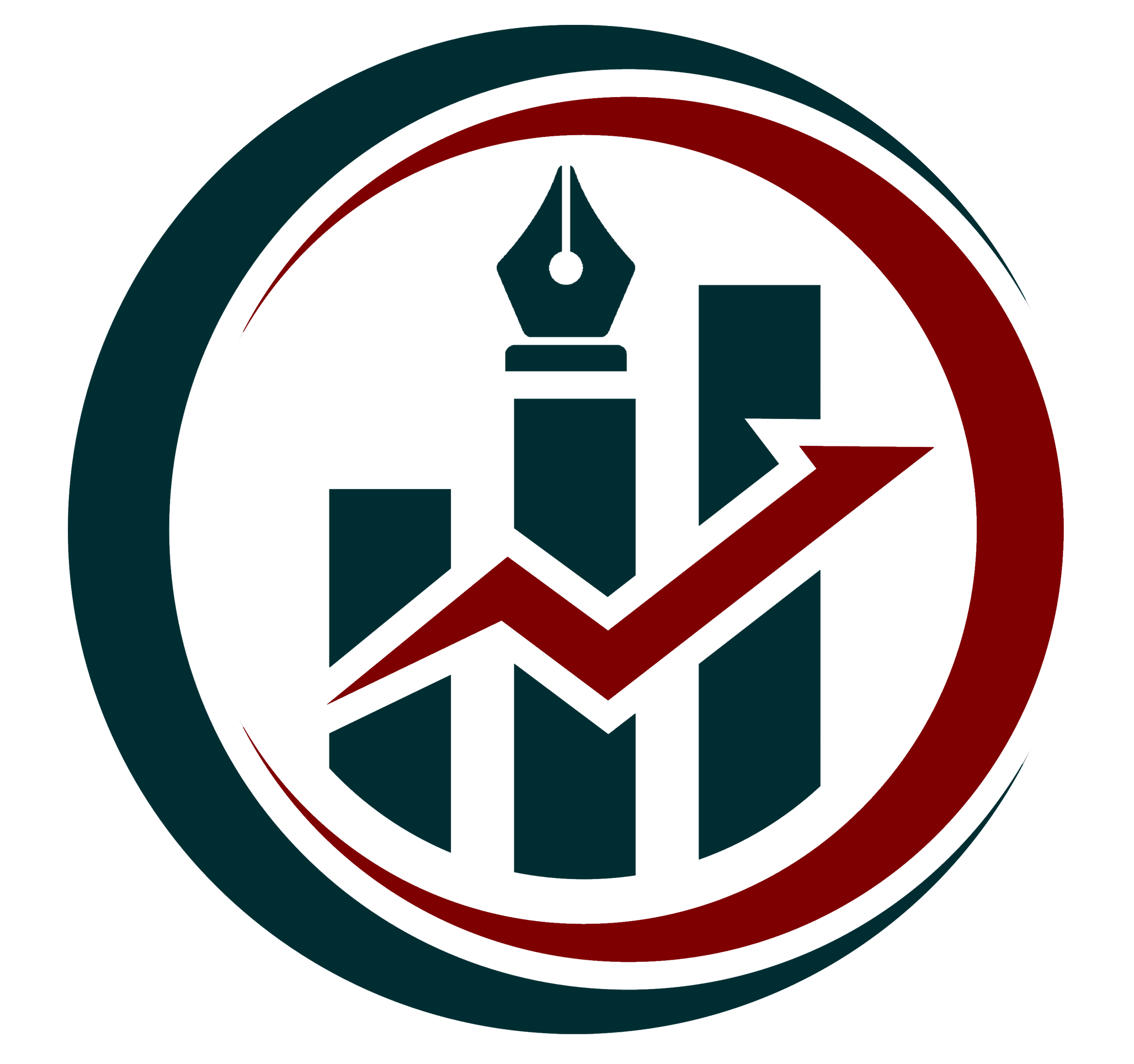 Artha Kendra
Thu, Sep 28, 2023 12:51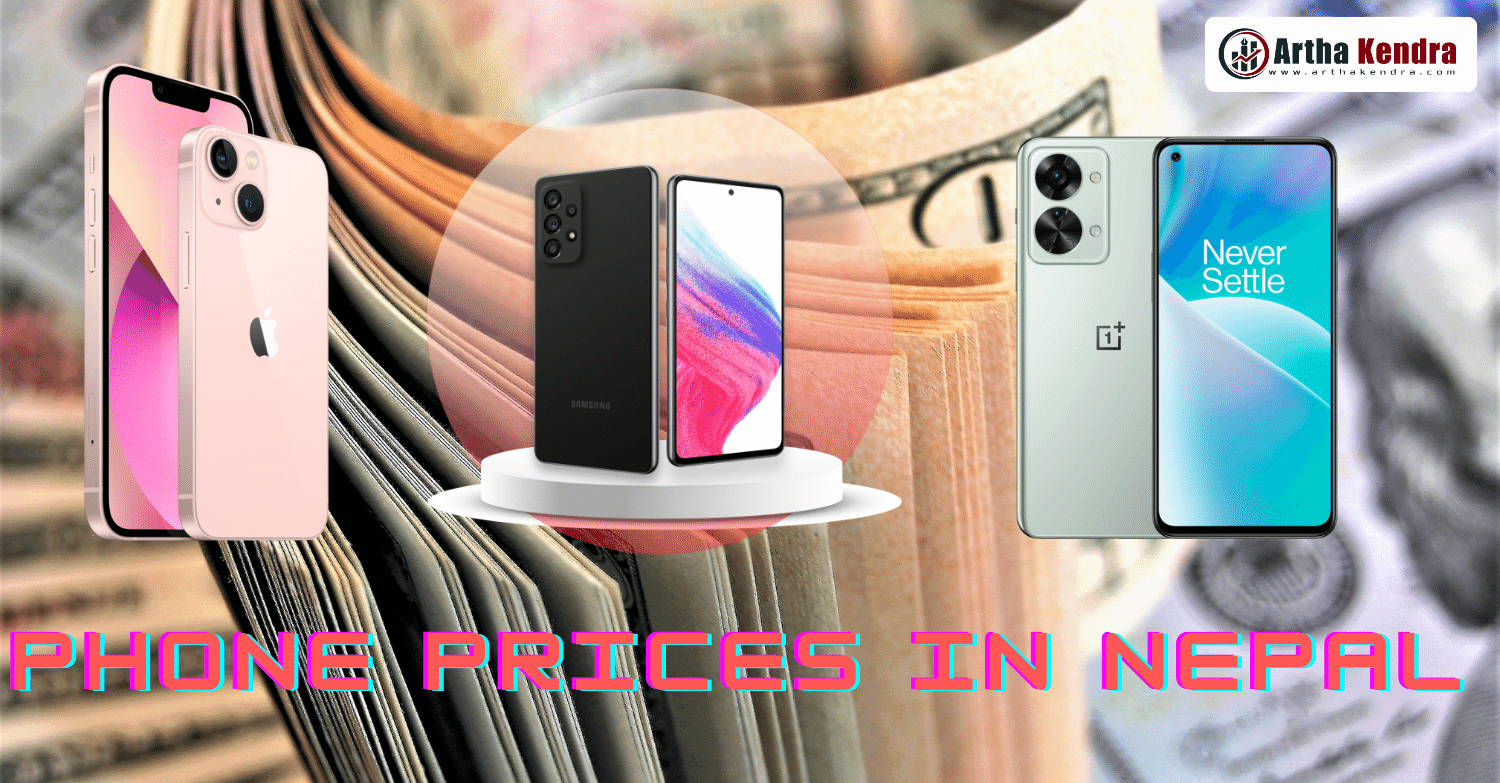 Step into the vibrant realm of Nepali mobile technology as we unveil the ever-changing symphony of smartphone prices in 2023. Here, amidst the majestic backdrop of Nepal's bustling bazaars and cozy brick-and-mortar stores, we delve into the heart of the mobile market.
In this captivating landscape, traditional offline retail outlets remain the reigning monarchs, orchestrating sales for a staggering 90% of mobile devices. Yet, amidst this established order, winds of change are rustling the digital leaves.
But do not underestimate the allure of the World Wide Web in this Himalayan nation. With a burgeoning internet presence that's woven into the fabric of everyday life, the stage is set for a digital revolution. The future whispers of an online mobile sales surge, promising an electrifying crescendo in the years to come.
iPhones
Apple Models
Best Buying Price
iPhone 11 (128GB)
Rs. 89,990
iPhone 12 (128GB)
Rs. 106,990

iPhone 13

(128GB)
Rs. 119,990
iPhone 14 (128GB)
Rs. 138,990
iPhone 14 (256GB)
Rs. 157,990
iPhone 14 Plus (128GB)
Rs. 157,990
iPhone 14 Plus (256GB)
Rs. 176,990
iPhone 14 Pro (128GB)
Rs. 180,190 172,990
iPhone 14 Pro (256GB)
Rs. 198,890 191,990
iPhone 14 Pro (512GB)
Rs. 246,990 228,990
iPhone 14 Pro (1TB)
Rs. 284,990 266,990
iPhone 14 Pro Max (128GB)
Rs. 198,890 191,990
iPhone 14 Pro Max (256GB)
Rs. 217,790 210,990
iPhone 14 Pro Max (512GB)
Rs. 265,990 247,990
iPhone 14 Pro Max (1TB)
Rs. 304,990 285,990
Samsung
Model
Best Buying Price
Galaxy A04e (3+32GB)
Rs. 13,499

Galaxy A03s (3+32GB)
Rs. 15,999
Galaxy A03s (4+64GB)
Rs. 17,499
Galaxy A04 (3+32GB)
Rs. 14,999
Galaxy A04 (4+64GB)
Rs. 16,999
Galaxy M04 (4+64GB)
Rs. 15,999
Galaxy M04 (4+128GB)
Rs. 17,999

Galaxy A04s (4+64GB)
Rs. 19,999
Galaxy A04s (4+128GB)
Rs. 21,999
Galaxy A14 4G (4+64GB)
Rs. 20,999

Galaxy F13 (4+128GB)
Rs. 23,999
Galaxy A13 (4+64GB)
Rs. 21,499
Galaxy A13 (6+128GB)
Rs. 25,499
Galaxy M14 5G (6+128GB)
Rs. 24,999

Galaxy A14 5G (6+128GB)
Rs. 27,999

Galaxy A14 5G (8+128GB)
Rs. 29,999

Galaxy A23 (4+64GB)
Rs. 25,999 Rs. 23,999
Galaxy A23 (6+128GB)
Rs. 29,999 Rs. 27,999
Galaxy A24 (6+128GB)
Rs. 28,999
Galaxy A24 (8+128GB)
Rs. 31,999
Galaxy M33 5G (6+128GB)
Rs. 33,999
Galaxy M33 5G (8+128GB)
Rs. 35,999
Galaxy A33 5G (8+128GB)
Rs. 42,999
Galaxy A34 5G (8+128GB)
Rs. 45,999
Galaxy F54 5G (8+256GB)
Rs. 52,499

(New)

Galaxy A53 5G (8+128GB)
Rs. 57,499
Galaxy A54 5G (8+128GB)
Rs. 56,999
Galaxy A54 5G (8+256GB)
Rs. 59,999
Galaxy A73 5G (8+256GB)
Rs. 75,999
Galaxy S22 Ultra (12+256GB)
Rs. 179,999 169,999
Galaxy S23 (8/256GB)
Rs. 127,999
Galaxy S23+(8/256GB)
Rs. 151,999
Galaxy S23 Ultra (12/256GB)
Rs. 191,999
Galaxy S23 Ultra (12/512GB)
Rs. 209,999
Galaxy Z Flip 3 (256GB)
Rs. 89,999

Galaxy Z Fold 3 (512GB)
Rs. 179,999 161,999
Galaxy Z Flip 4 (8+256GB)
Rs. 144,999 114,999
Galaxy Z Fold 4 (12+256GB)
Rs. 244,999 199,999
Galaxy Z Flip 5
Rs. 139,999

(New)

Galaxy Z Fold 5
Rs. 226,999

(New)

Galaxy Z Fold 5
Rs. 239,999

(New)
Xiaomi
| | |
| --- | --- |
| Models | Best Buying Price |
| Redmi A1 (2+32GB) | Rs. 11,999 |
| Redmi A1+ (2+32GB) | Rs. 12,499 |
| Redmi A1+ (3+32GB) | Rs. 13,999 |
| Redmi A2 (2+32GB) | Rs. 10,499 |
| Redmi A2+ (2+32GB) | Rs. 11,499 |
| Redmi A2+ (3+64GB) | Rs. 11,999 |
| Redmi 12C (3+32GB) | Rs. 13,499 |
| Redmi 12C (4+64GB) | Rs. 14,499 13,999 |
| Redmi 12C (6+128GB) | Rs. 16,999 15,999 |
| Redmi 10 Prime (4+64GB) | Rs. 20,499 |
| Redmi 10 Prime (6+128GB) | Rs. 23,999 |
| Redmi 12 (6/128GB) | Rs. 17,999 (New) |
| Redmi 12 (8/256GB) | Rs. 20,999 (New) |
| Redmi Note 12 4G (4+128GB) | Rs. 22,999 |
| Redmi Note 12 4G (6+128GB) | Rs. 24,999 23,499 |
| Redmi Note 12 4G (8+128GB) | Rs. 26,999 25,499 |
| Redmi Note 12 4G (8+256GB) | Rs. 27,999 26,499 |
| Redmi Note 12 5G (6+128GB) | Rs. 29,999 28,499 |
| Redmi Note 12 5G (8+256GB) | Rs. 31,999 30,499 |
| Redmi Note 12 Pro (6+128GB) | Rs. 38,999 36,999 |
| Redmi Note 12 Pro (8+256GB) | Rs. 41,999 39,999 |
| Xiaomi 12 Lite (6+128GB) | Rs. 50,999 |
| Xiaomi 12 Lite (8+128GB) | Rs. 53,999 |
| Xiaomi 13 Lite (8+128GB) | Rs. 54,999 |
| Xiaomi 13 Lite (8+256GB) | Rs. 57,999 |
| Xiaomi 12X (8+256GB) | Rs. 71,999 |
| Xiaomi 12 (8+256GB) | Rs. 87,999 |
| Xiaomi 13 Pro (12+256GB) | Rs. 129,999 |
POCO
Model
Best Buying Price
POCO C31 (3+32GB)
Rs. 14,999
POCO C31 (4+64GB)

Rs. 16,499

POCO M5 (4+64GB)
Rs. 20,499
POCO M5 (6+128GB)
Rs. 23,999
POCO X5 Pro (6+128GB)
Rs. 39,999 37,999

(New)

POCO X5 Pro (8+256GB)
Rs. 42,999 40,999

(New)
Honor
Smartphones
Best Buying Price
Honor X5 (2+32GB)
Rs. 11,990
Honor X5 Plus (4+64GB)
Rs. 15,490

(New)

Honor X6 (4+64GB)
Rs. 18,490
Honor X6a (4+128GB)
Rs. 17,490

(New)

Honor X7 (4+128GB)
Rs. 24,990
Honor X7a (6+128GB)
Rs. 22,990
Honor X8 (6+128GB)
Rs. 29,990
Honor X8a (8+128GB)
Rs. 30,490

Honor 90 Lite (8+256GB)
Rs. 31,990

(New)

Honor X9 (8+128GB)
Rs. 38,490
Honor X9a (8+256GB)
Rs. 45,990
Honor 90 (12+256GB)
Rs. 58,990

(New)

Honor 90 (12+512GB)
Rs. 63,990

(New)

Honor Magic 5 Pro (12+512GB)
Rs. 164,990
Realme
Model
Best Buying Price
Realme C11 (2+32GB)
Rs. 13,499
Realme C11 (4+64GB)
Rs. 15,799

Realme C30 (2+32GB)

Rs. 13,499

Realme C30 (3+32GB)

Rs. 14,499

Realme C30 (4+64GB)

Rs. 15,999

Realme C30s (2+32GB)

Rs. 13,499

Realme C30s (4+64GB)

Rs. 15,999

Realme C31 (4+64GB)

Rs. 17,799

Realme C33 (3+32GB)

Rs. 16,499

Realme C33 (4+64GB)

Rs. 18,499

Realme C35 (4+64GB)

Rs. 21,299

Realme C35 (4+128GB)

Rs. 22,799

Realme C35 (6+128GB)

Rs. 24,999

Realme C55 (6+64GB)

Rs. 21,999

Realme C55 (8+128GB)

Rs. 25,999

Narzo 50i (2+32GB)

Rs. 13,499

Narzo 50i (4+64GB)

Rs. 15,799

Narzo 50i Prime (3+32GB)
Rs. 14,499
Narzo 50i Prime (4+64GB)
Rs. 15,999
Narzo N53 (4+64GB)

Rs. 15,999

Narzo N53 (6+128GB)

Rs. 18,999

Narzo 50A (4+64GB)

Rs. 19,499

Narzo 50A (4+128GB)

Rs. 21,199

Narzo 50A Prime (4+64GB)

Rs. 20,299

Narzo 50A Prime (4+128GB)

Rs. 21,799

Narzo N55 (4+64GB)

Rs. 20,499

Narzo N55 (6+128GB)

Rs. 24,499

Narzo 50 (4+64GB)

Rs. 23,999

Narzo 50 (6+128GB)

Rs. 27,499

Realme 9i (4+64GB)

Rs. 24,499

Realme 9i (6+128GB)

Rs. 27,999

Realme 9i 5G (6+128GB)

Rs. 29,999

Realme 9 Pro (8+128GB)
Rs. 38,999
Realme 9 Pro+ (6+128GB)
Rs. 42,999
Realme 9 Pro+ (8+128GB)
Rs. 45,999
Realme 10 (8+128GB)
Rs. 29,999
Realme 11X (8+128GB)
Rs. 29,999
Realme 11 (8+256GB)
Rs. 39,999
Realme 10 Pro+ (8+128GB)
Rs. 45,999

Realme 11 Pro (8+256GB)
Rs. 47,999

(New)

Realme 11 Pro+ (12+256GB)

Rs. 61,999 (New)

Realme GT Neo 3 (12+256GB)
Rs. 77,999

Realme GT 2 Pro (12+256GB)
Rs. 109,999
OnePlus
Model
Best Buying Price
OnePlus N200 (4+64GB)
Rs. 17,499
OnePlus N20 SE (4+64GB)
Rs. 23,499
OnePlus N20 SE (4+128GB)
Rs. 25,999

OnePlus Nord CE 2 Lite (8+128GB)
Rs. 40,999
OnePlus Nord CE 2 (8+128GB)
Rs. 48,999
OnePlus Nord CE 3 Lite (8+128GB)
Rs. 41,999

(New)

OnePlus Nord CE 3 Lite (8+256GB)
Rs. 45,999

(New)

OnePlus Nord 2 (8+128GB)
Rs. 59,999
OnePlus Nord 2 (12+256GB)
Rs. 69,999
OnePlus Nord 2T (8+128GB)
Rs. 64,999
OnePlus Nord 2T (12+256GB)
Rs. 74,999
OnePlus Nord 3 (8+128GB)
Rs. 69,999

(New)

OnePlus Nord 3 (16+256GB)
Rs. 75,999

(New)

OnePlus 10T (8+128GB)
Rs. 94,999

OnePlus 10T (16+256GB)
Rs. 114,999

OnePlus 11 (8+128GB)
Rs. 129,999
OnePlus 11 (16+256GB)
Rs. 134,999
OnePlus 10 Pro (12+256GB)
Rs. 134,999
Vivo
| | |
| --- | --- |
| Models | Best Buying Price |
| Vivo Y01 (2+32GB) | Rs. 12,499 |
| Vivo Y02 (2+32GB) | Rs. 11,999 |
| Vivo Y02 (3+32GB) | Rs. 13,499 12,999 |
| Vivo Y02T (4+64GB) | Rs. 15,999 |
| Vivo Y15c (3+32GB) | Rs. 17,999 14,999 |
| Vivo Y15s (3+64GB) | Rs. 19,999 17,999 |
| Vivo Y16 (4+64GB) | Rs. 19,999 17,999 |
| Vivo Y17s (6+128GB) | Rs. 16,999 |
| Vivo Y20s (4+128GB) | Rs. 25,499 23,999 |
| Vivo Y22 (4+64GB) | Rs. 22,999 20,999 |
| Vivo Y22s (6+128GB) | Rs. 27,999 25,499 |
| Vivo Y27 (6+128GB) | Rs. 23,999 |
| Vivo Y35 (8+128GB) | Rs. 30,999 28,999 |
| Vivo Y36 (8+128GB) | Rs. 28,999 27,999 |
| Vivo Y55 (8+128GB) | Rs. 33,999 |
| Vivo V25e (8+128GB) | Rs. 42,999 39,999 |
| Vivo V25 5G (8+128GB) | Rs. 52,999 |
| Vivo V27e (8+256GB) | Rs. 41,999 |
| Vivo V27 5G (8+256GB) | Rs. 58,999 56,999 |
OPPO
Model
Best Buying Price
OPPO A16k (3+32GB)
Rs. 15,990
OPPO A16k (4+64GB)
Rs. 17,490
OPPO A16 (4+64GB)
Rs. 22,990

OPPO A17K (3+64GB)
Rs. 14,999

OPPO A17 (4+64GB)
Rs. 19,999
OPPO A57 (4+64GB)
Rs. 23,499
OPPO A76 (6+128GB)
Rs. 29,990
OPPO A77 (4+128GB)
Rs. 25,999
OPPO A77s (8+128GB)
Rs. 30,999

OPPO A78 (8+256GB)
Rs. 32,999

(New)

OPPO F19 (6+128GB)
Rs. 31,990

OPPO F19 Pro (8+128GB)
Rs. 35,990

OPPO F21 Pro (8+128GB)
Rs. 39,999
Nothing
| | |
| --- | --- |
| Model | Best Buying Price |
| Nothing phone (1) (8+128GB) | Rs. 58,999 |
| Nothing phone (1) (8+256GB) | Rs. 61,999 |
Infinix
| | |
| --- | --- |
| Model | Best Buying Price |
| Infinix Smart 7 HD (2+64GB) | Rs. 11,799 |
| Infinix Smart 6 HD (2+32GB) | Rs. 11,999 |
| Infinix Smart 6 (2+32GB) | Rs. 12,999 |
| Infinix Smart 7 Plus (4+64GB) | Rs. 12,999 |
| Infinix Hot 20i (4+64GB) | Rs. 14,499 |
| Infinix Hot 30i (4+64GB) | Rs. 14,499 (New) |
| Infinix Hot 30i (8+128GB) | Rs. 16,999 (New) |
| Infinix Smart 6 (3+64GB) | Rs. 14,999 |
| Infinix Hot 12i (4+64GB) | Rs. 15,599 |
| Infinix Hot 20i (4+128GB) | Rs. 15,999 |
| Infinix Hot 12 Play (4+64GB) | Rs. 16,699 |
| Infinix Hot 20 (6+128GB) | Rs. 16,999 |
| Infinix Hot 12 Play (4+128GB) | Rs. 18,299 |
| Infinix Hot 12 (6+128GB) | Rs. 21,999 |
| Infinix Hot 12 Pro (6+64GB) | Rs. 19,899 |
| Infinix Note 30 (8+256GB) | Rs. 23,999 (New) |
| Infinix Note 12 (6+128GB) | Rs. 25,999 |
Motorola
Model
Best Buying Price
Moto E13 (2+64GB)
Rs. 11,999

(New)

Moto E7 Plus (4+64GB)
Rs. 16,590
Moto E7 Power (4+64GB)
Rs. 15,990
Moto E7 Plus (4+64GB)
Rs. 16,590
Moto E40 (4+64GB)
Rs. 19,999

Moto G9 Play (4+128GB)
Rs. 19,990
Moto G22 (4+128GB)
Rs. 22,499
Moto G31 (4+128GB)
Rs. 23,999
Benco
Model
Best Buying Price
Iris 61 (1+32GB)
Rs. 5,999
Benco Y11 (1+32GB)
Rs. 6,999
Benco V60 (2+32GB)
Rs. 10,349
Benco V60 (3+32GB)
Rs. 10,849
Benco V62 (2+32GB)
Rs. 10,499
Benco V70 (2+32GB)
Rs. 9,999
Benco V70 (2+64GB)
Rs. 10,399
Benco V80 (3+32GB)
Rs. 9,639
Benco V80 (4+64GB)
Rs. 13,599
Benco V82 (4+64GB)
Rs. 11,999
Benco V90 (4+64GB)
Rs. 12,599
Benco V90 (4+128GB)
Rs. 12,999
Benco S1 (6+128GB)
Rs. 14,999

(New)

Benco S1 (8+128GB)
Rs. 15,999

(New)

Benco S1 Pro (8+256GB)
Rs. 19,999

(New)
Tecno
Model
Best Buying Price
Pop 6 (2+32GB)
Rs. 12,490
Pop 5 LTE (3+32GB)
Rs. 13,990
Spark 8C (3+64GB)
Rs. 14,990

(New)

Spark 8 (4+64GB)
Rs. 15,990
Spark 7T (4+64GB)
Rs. 16,490
Spark 7T (4+128GB)
Rs. 17,990
Camon 17P (6+128GB)
Rs. 23,690

Pova Neo (6+128GB)
Rs. 21,990
Pova 2 (6+128GB)
Rs. 23,990
Pova 3 (6+128GB)
Rs. 23,990
Phantom X (8+256GB)
Rs. 64,990
Itel
| | |
| --- | --- |
| Model | Best Buying Price |
| A17 (1+16GB) | Rs. 6,990 |
| A27 (1+16GB) | Rs. 9,990 |
| A48 (2+32GB) | Rs. 10,490 |
| A49 (2+32GB) | Rs. 11,300 |
| Vision 1 Pro (2+32GB) | Rs. 10,990 |
| Vision 1 Pro (3+32GB) | Rs. 11,480 |
| Vision 2 (3+64GB) | Rs. 13,890 |
| Vision 3 (2+32GB) | Rs. 12,400 |
| Vision 3 (3+64GB) | Rs. 13,990 |
| Vision 3 (4+64GB) | Rs. 15,400 |
ZTE
| | |
| --- | --- |
| Model | Best Buying Price |
| Blade L210 (1+32GB) | Rs. 7,990 |
| Blade A51 Lite (2+32GB) | Rs. 11,490 |
| Blade A51 (2+32GB) | Rs. 12,990 |
| Blade A52 (4+64GB) | Rs. 16,499 |
| Blade V30 Vita (4+64GB) | Rs. 17,990 |
Nokia
| | |
| --- | --- |
| Model | Best Buying Price |
| Nokia C1 2nd Edition (1+16GB) | Rs. 6,999 |
| Nokia C20 (2+32GB) | Rs. 10,999 |
| Nokia C21 Plus (3+64GB) | Rs. 16,499 |
| Nokia C30 (2+32GB) | Rs. 12,999 |
| Nokia G10 (4+64GB) | Rs. 16,999 |
| Nokia G11 Plus (3+64GB) | Rs. 19,499 |
| Nokia G20 (4+64GB) | Rs. 19,899 |
| Nokia G21 (6+128GB) | Rs. 22,999 |
Micromax
| | |
| --- | --- |
| Model | Best Buying Price |
| Micromax In Note 1 (4+64GB) | Rs. 19,990 |
| Micromax In Note 1 (4+128GB) | Rs. 21,490 |
| Micromax In Note 2b (4+64GB) | Rs. 16,190 |